The Virtual Teaching Programme
We understand how difficult it can be for parents/carers to support their child/ren at home with their learning for extended periods. To help with this, we have put in place a Virtual Teaching Programme to support our families during the current pandemic.
Our programme of support will provide the child with access to virtual teaching sessions and activities to complete at home, all based around the teaching and learning the children would be experiencing if they were in their classroom. Dependent on how many children are accessing the provision across our school at one time, a child could be joining other children from the same year group.
Our Virtual Teacher is a member of our own teaching staff. However, there may be occasions where another of our staff members has to lead the virtual teaching programme. Throughout the virtual teaching and learning time, our staff will ensure the children feel comfortable, safe, happy and are learning.
The children can access the daily virtual lessons with our virtual teachers until the period of self-isolation is over.
The Virtual Teacher Programme will consist of teaching and learning in all of the primary curriculum subjects and will be delivered using quality first teaching and learning principles. Lessons are planned and delivered following the same curriculum and sequence of lessons the children would be receiving in the classroom.
When your child has completed their learning for the day, then will upload it to their own portfolio on Class Dojo. Please click here to find out more information about using Class Dojo and for tips about how to access the site.
How will you check whether my child is engaging with their work and how will I be informed if there are concerns?
As part of our monitoring of the the Virtual School, we hold weekly attendance and engagement meetings with each year group team to discuss pupils and their level and quality of engagement in remote learning - this will involve looking at your child's attendance in the session but also a chance to discuss the quality of their learning submitted online. During these attendance and engagement meetings, we will discuss actions to be taken to support pupils and parents further in their engagement.
If we have concerns regarding your child's attendance and engagement, we will make contact with you to discuss these - this will be via a phone call or a message on Class Dojo depending on your child's level of engagement and attendance.
To support your child in their engagement with home learning, please check out our tips for parents/carers here: Bolsover Church of England Junior School - Engaging and Supporting (schooljotter2.com)
Check out this handy guide of key questions your child may have regarding the Virtual Teaching Programme: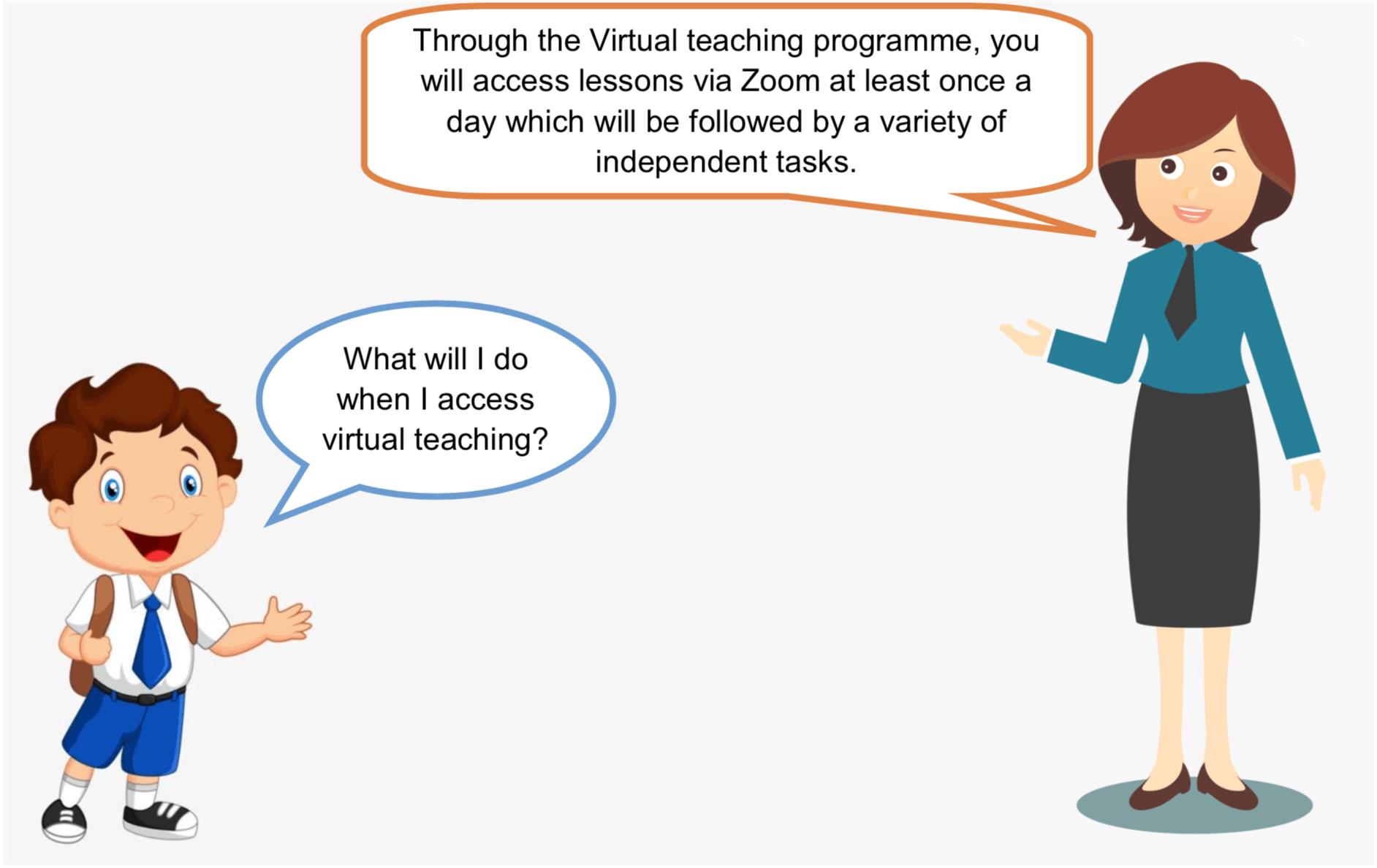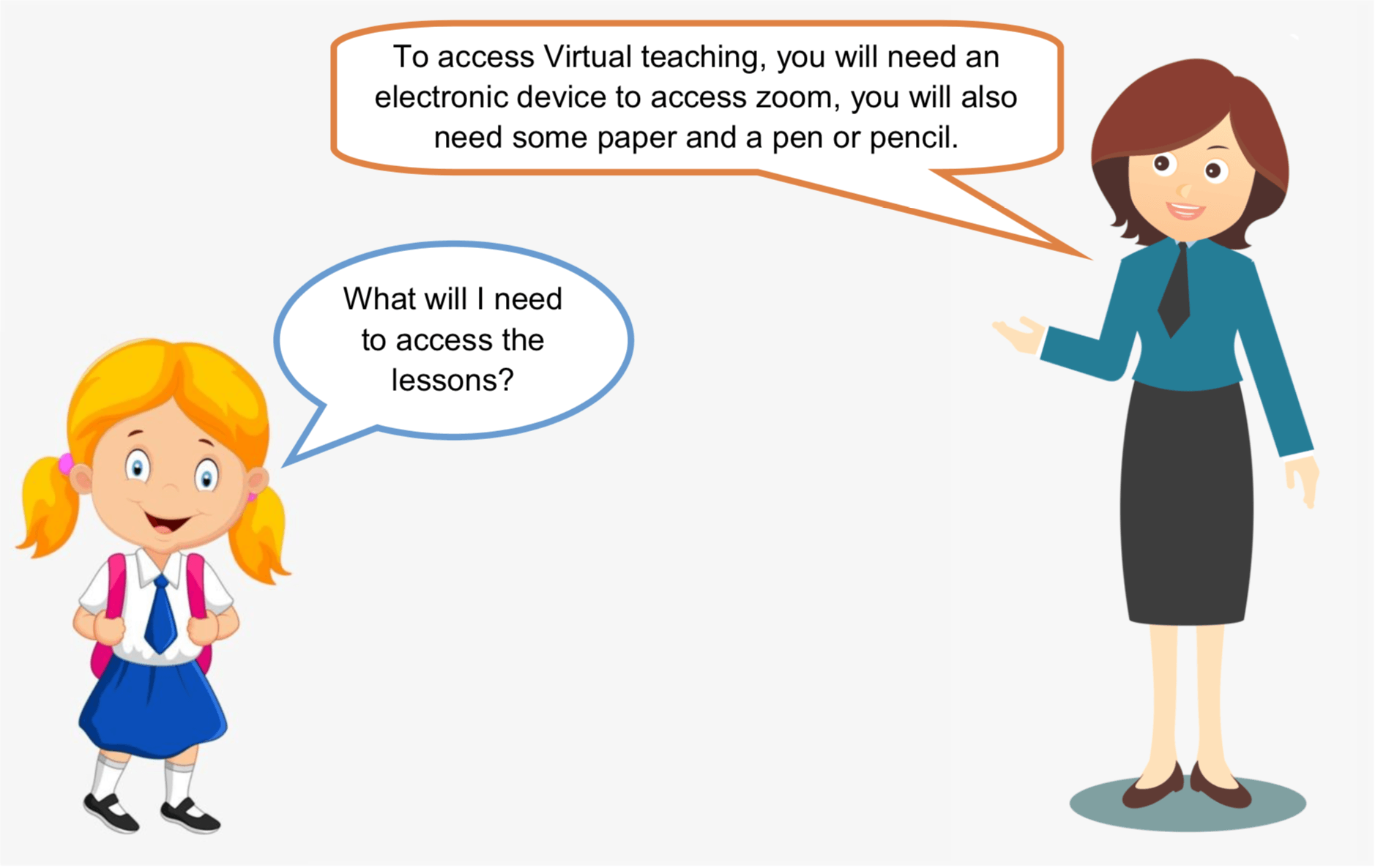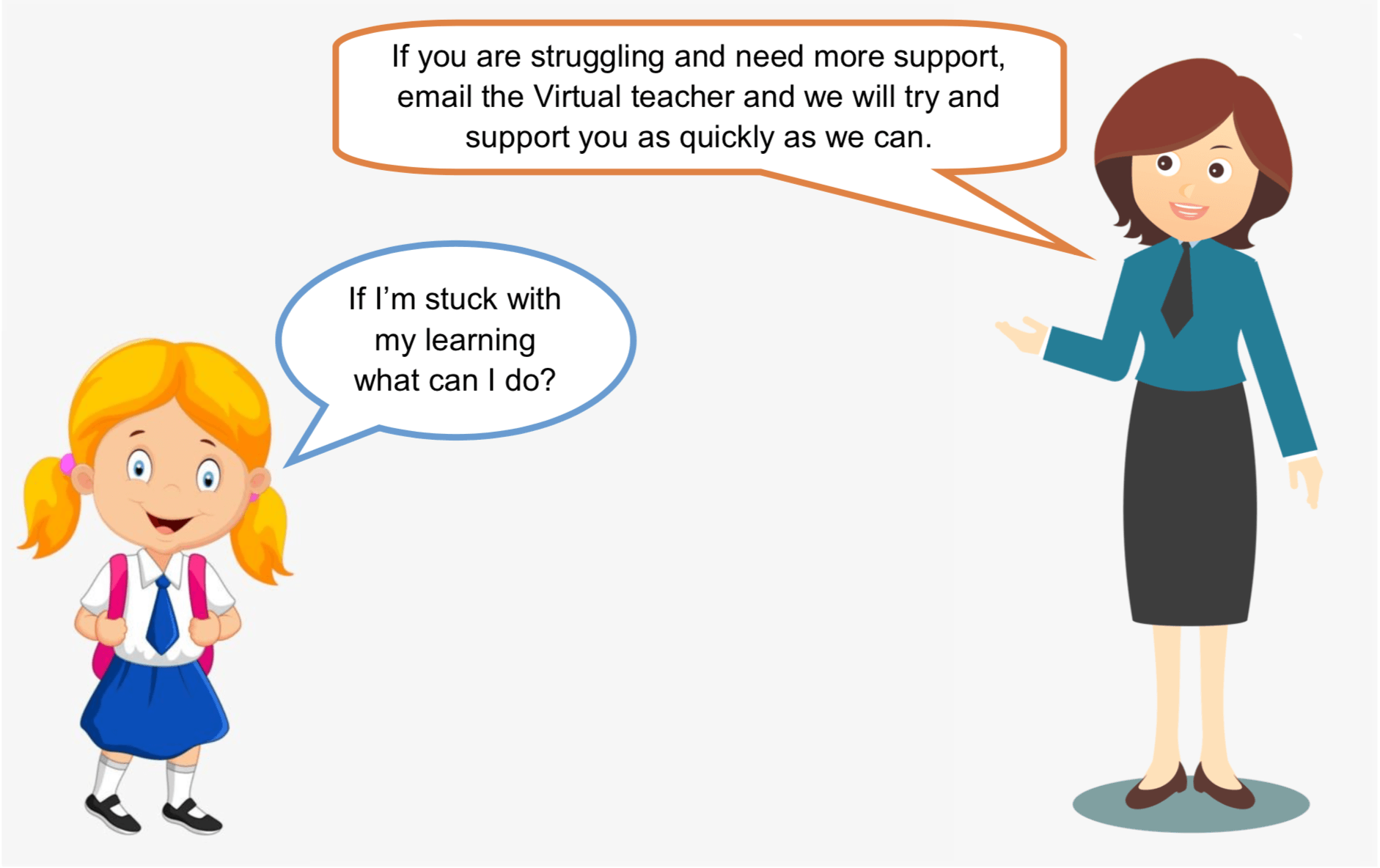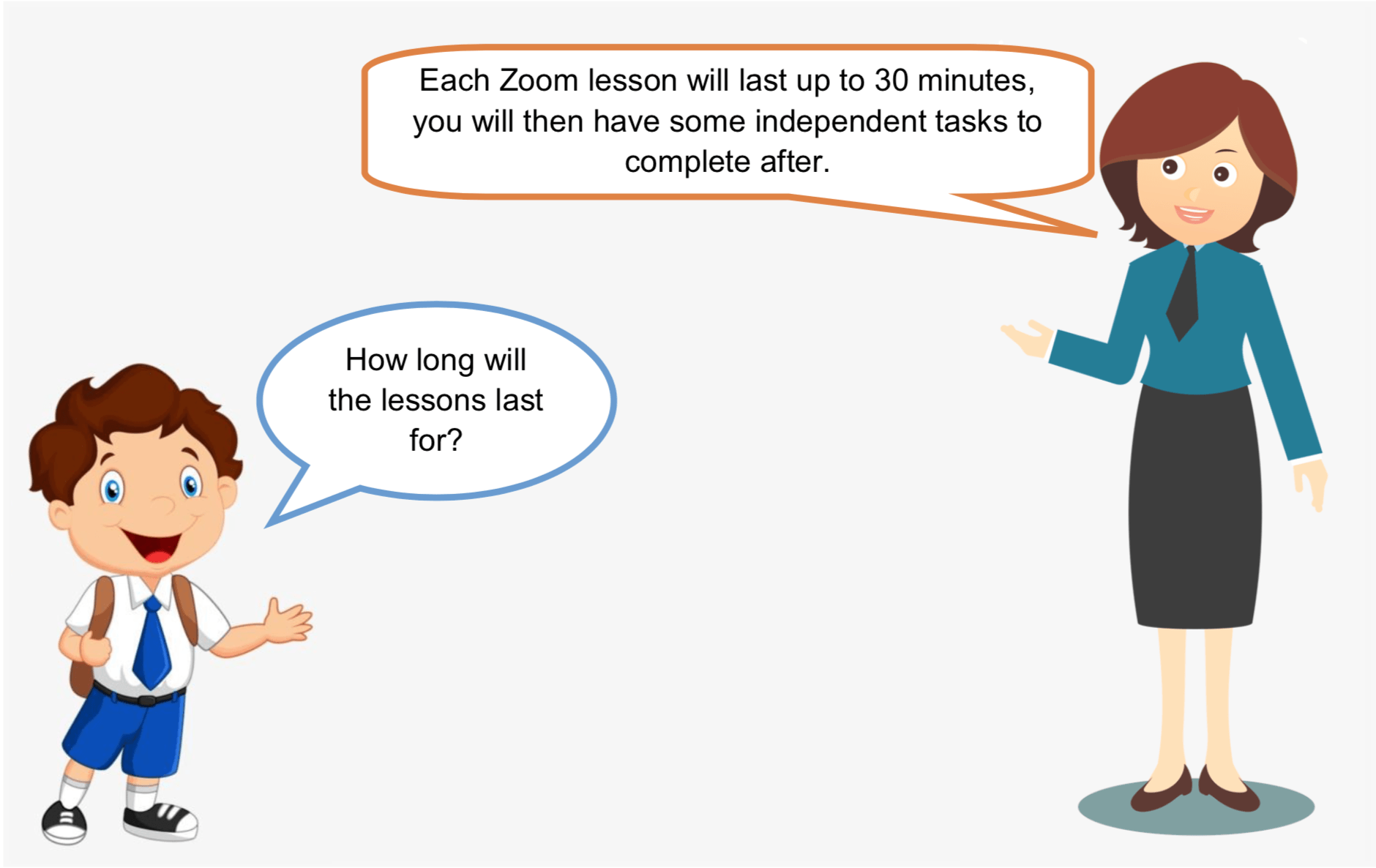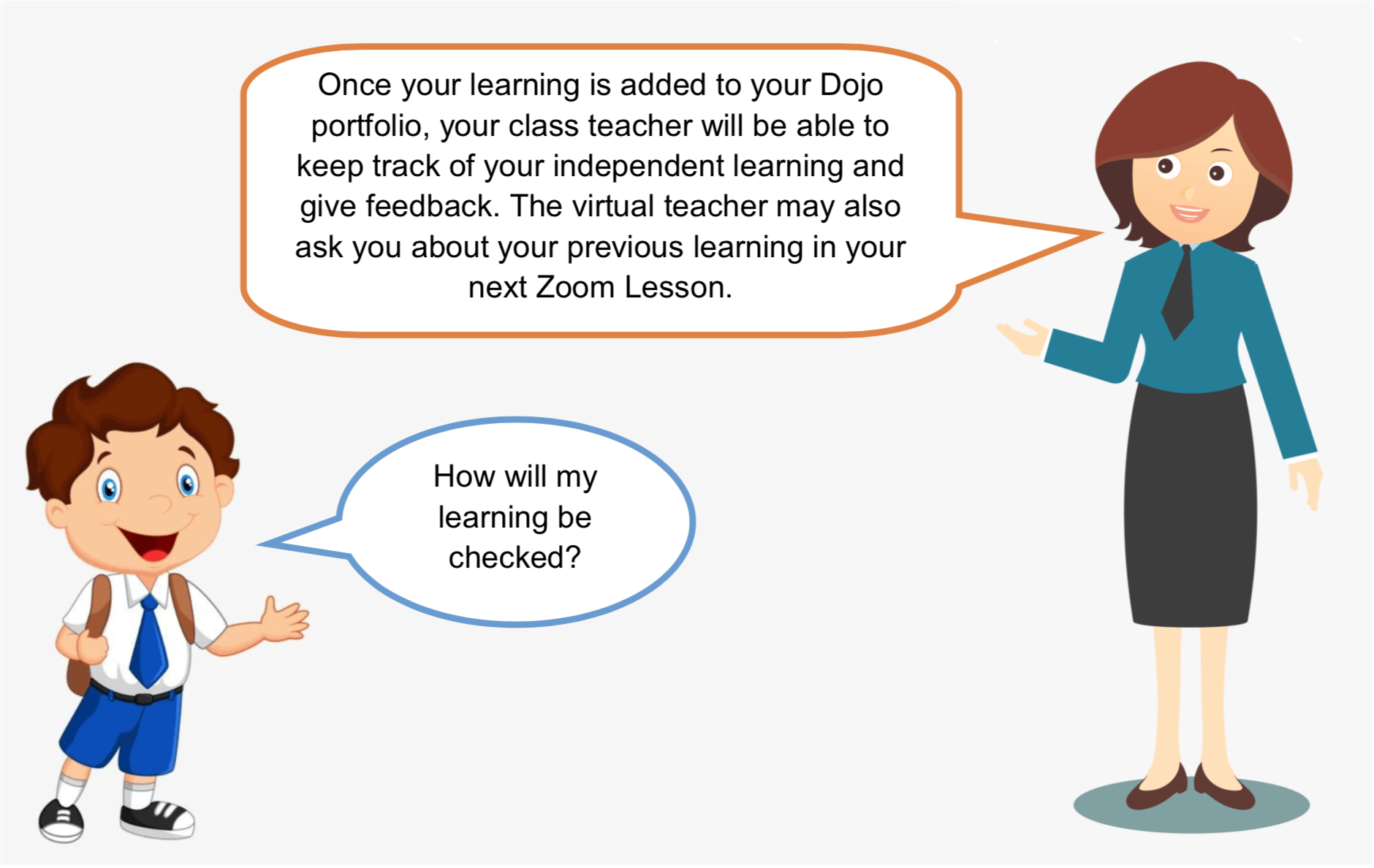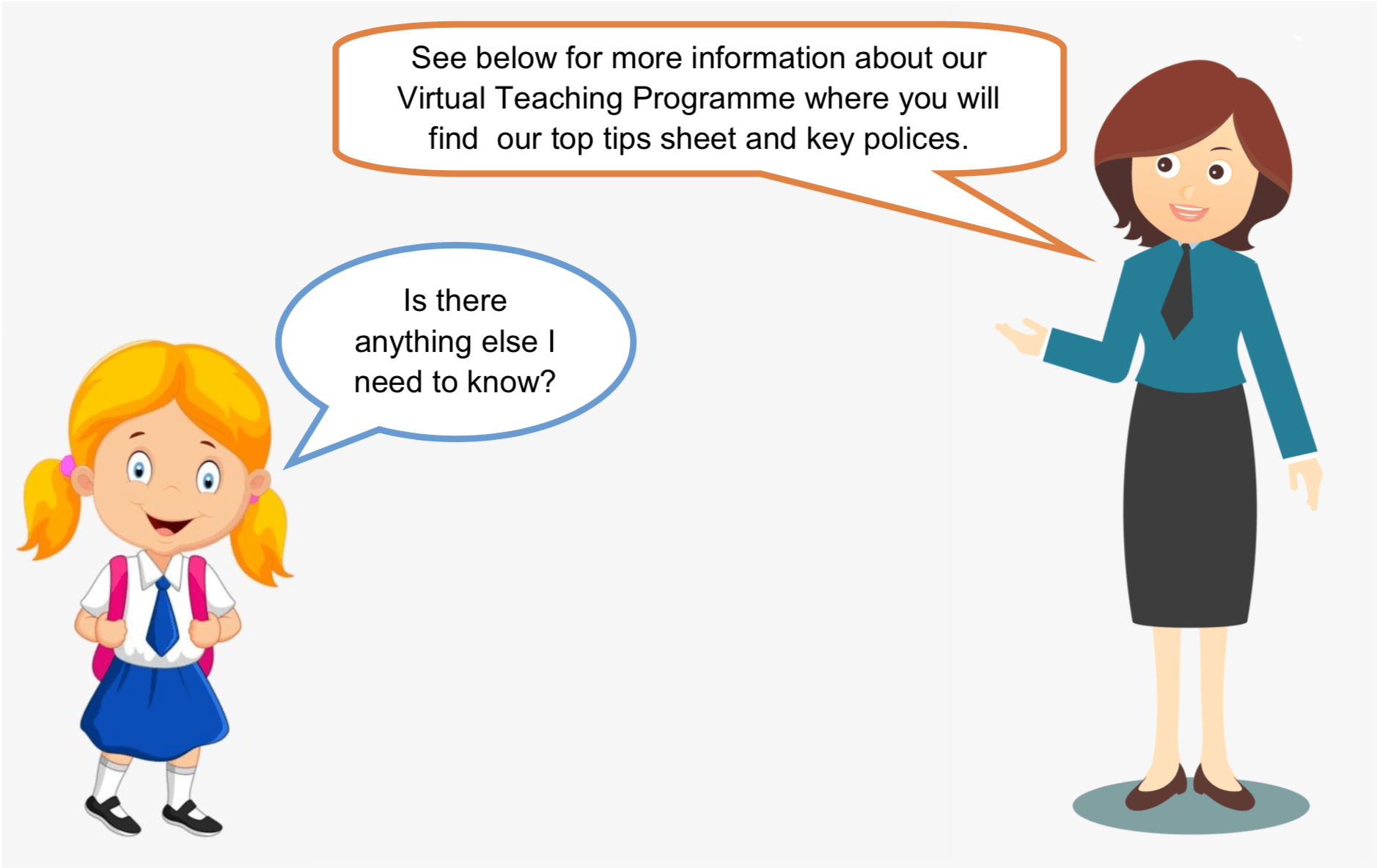 Engaging In Home Learning
While your child
Check out our Top Tips for Parents and Carers to support and engage your child in home learning by clicking here.
How will you work with me to help my child who needs additional support from adults at home to access remote education?
The School's provision for SEND Remote Education
Please find here our SEND Remote Education pledge that outlines how we will work with you to help you child who needs additional support at home to access remote education.
Key Policies and Documents
Related to our Virtual Teacher Programme are a list of key policies and documents which need to be read and understood before the Virtual Teaching Programme can begin for the children. Simply click on the policy or document title to download and read.
Virtual Teaching Daily Timetable - for if a bubble is isolating at home
Virtual Teaching Daily Timetable- for during a lockdown
How will my child access any online remote education you are providing?

For our live teaching sessions and meets we use zoom.
Your child's class teacher will have sent out a zoom invite for you to access along with a timetable.
Dojo Portfolio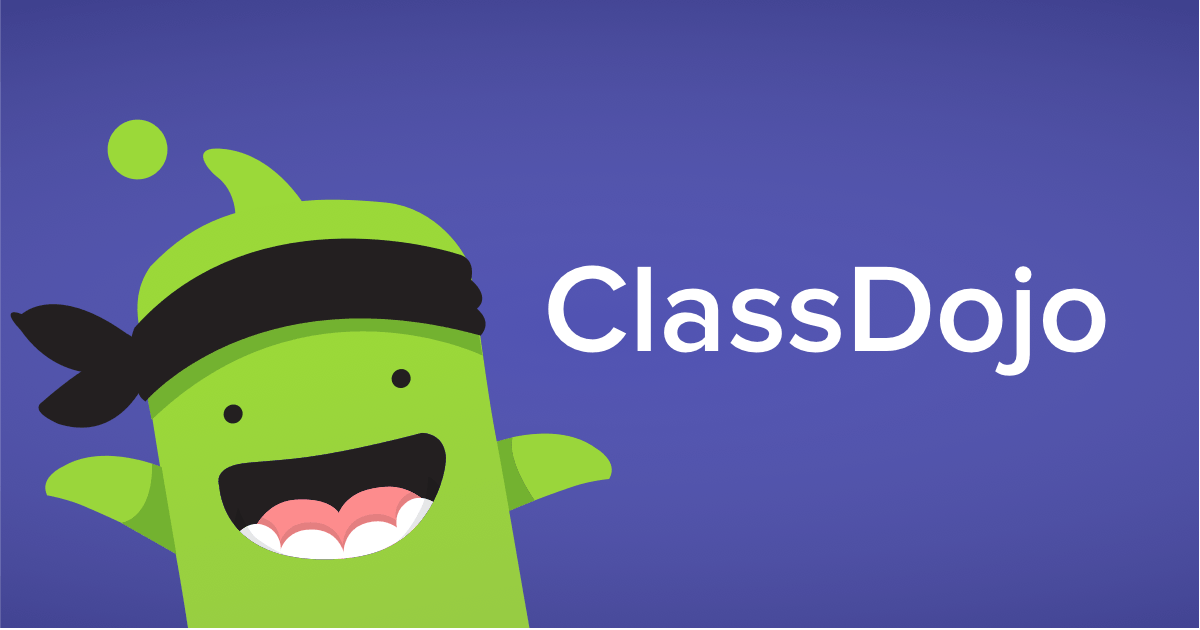 As you know, we are using Class Dojo to send all learning activities home for virtual teaching and homework.

Please see the following help video to support your child with accessing their portfolio (both on the app or through the website) and how to upload any learning they have completed:

https://www.youtube.com/watch?v=vnfJDONJvCY

Please ensure that any learning completed at home is shared with the adult leading virtual teaching by posting tasks to your portfolio.