Progression of Key Vocabulary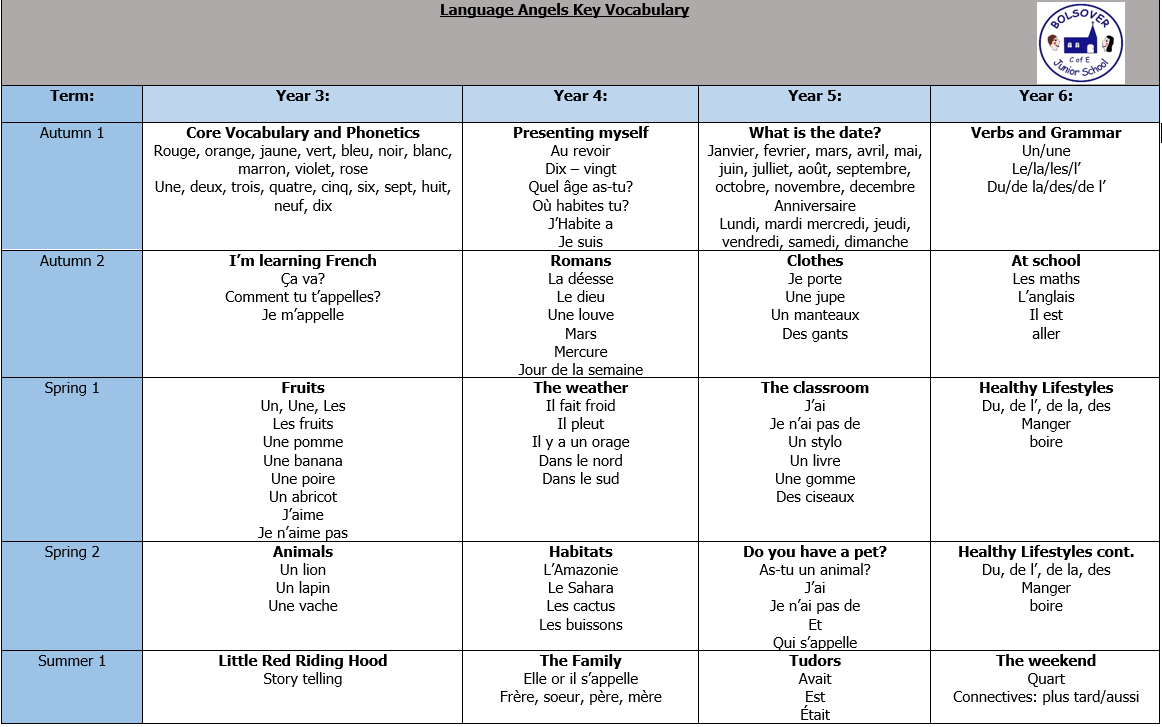 Progression of Skills
What do the progression of skills for Languages look like?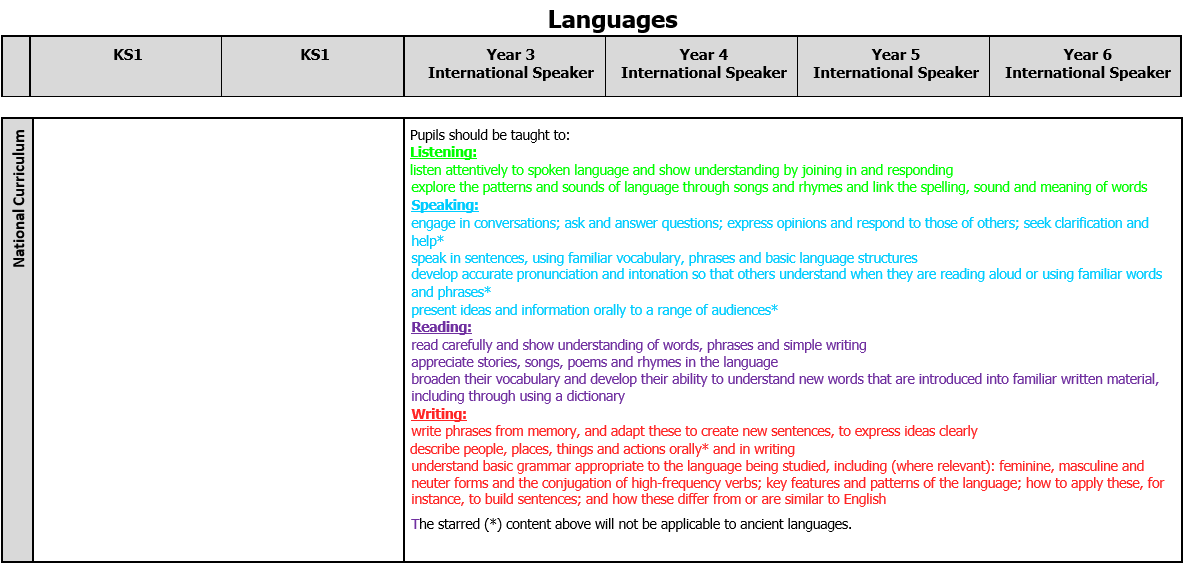 Assessment in Languages
Assessment of pupil progress in Languages aims to assist pupils in understanding their own progress, aid teachers with their planning, as well as informing the school's monitoring of progression and attainment. Therefore, children will have opportunities to assess their work in accordance with the school's policy for self-assessment as they would do for any other written work. This will accompany teachers' assessment through observations, marking and feedback, highlight in the school's policy. This will include the ongoing assessment of independent work including: spoken language, reading and writing. Teachers should ensure that children strive to meet the skills, whilst also building up their knowledge and understanding of languages, inclusive of knowledge of unplugged learning and key vocabulary.
The assessments made throughout the academic year are recorded and used to inform the end of year reports to parents/guardians. The co-ordinator, with support from the Senior Leadership team, will also carry out annual Languages drop ins, work scrutinies, evaluations of lesson planning, conducting pupil interviews, discussions with pupils, staff and parents as well as carrying out formal lesson observations.
Careers in Languages
Careers in languages continue to grow and many opportunities may arise where language skills are imperative to growth. Our pupils could enter employment which requires various language skills for communication and interaction.
The teaching and learning of languages supports careers, such as:
Useful websites and links for Languages
Gallery - Evidence in school
French themed day - Friday 2nd July 2021