Italy Class

Canada Class

Mrs Ellis (English Leader)

Mrs Foster (Teaching Assistant/First Aider)

Mrs Parsons (Teaching Assistant/First Aider)

Mr Williams (Maths Leader and Upper Key Stage 2 Manager)

Mrs Wallage (Teaching Assistant/First Aider)
Welcome to the Year 6 page:
Monday 07th June 2021

Thursday 24th June 2021

Thursday 1st July 2021

Friday 2nd July 2021

Friday 2nd July 2021

w/c 5th July 2021

Friday 4th July 2021

Monday 12th July 2021

Friday 16th July 2021

Monday 19th July 2021

Tuesday 20th July 2021

Wednesday 21st July 2021

Return back to school

Year 6 Sports Day

Dr Bike Repair Centre

French Themed Day

Y6 Team Building Session @ The Bolsover School

Y6 Bikeability Cycling Training

DT Day – Supreme Structures

Y6 Taster Day @ The Bolsover School

Reports out to parents/carers

Y6 Leavers' Picnic

Y6 Leavers' Service

Break Up
Click on the following to access a letter detailing important dates and information for the Summer Term in Year 6.
What's happening in Year 6?
Keep scrolling to find out about the curriculum, news, events and important information about the lives of Year 6 at Bolsover Church of England Junior School!
Year 6 Curriculum - Summer Term 1 - 2020-21
Check out our current curriculum newsletter for this term:
You can also find our current curriculum Knowledge Organiser that contains all the key information, knowledge and vocabulary we want our Year 6 pupils to know by the end of the topic by clicking below:
Key Stage 2 SATs Test
Please find information for parents regarding the end of Key Stage 2 Year 6 SATs tests along with other resources to support your child's learning at home.
If you require any more information, feel free to get in contact with the Year 6 Team.
Here is the PowerPoint Presentation from the Year 6 SATs Parent Meeting. Click here.
Each week, Year 6 will be sent home homework in a range of subjects.
If you complete your homework successfully then there will be a Homework Reward on the last day of each term - previously this has included a cinema with pizza/snacks.
Currently, Year 6 have the following homework days:
* Comprehension/Maths/SPAG - sent out Friday for the following Tuesday.
* Reading - daily for at least 20 minutes = five times a week.
* Times Tables - practising daily.
What happens if you can not do your homework?
If you can't do your homework at home then the door is always open for you to come in to school and do it. Likewise, if you are unsure of a question, come in and see your class teacher before/after school or at break/lunch time. We are here to help!
Remember Homework Club takes place on Thursday after school open to all children.
Year 5/6 Word List
Click the link below to access the Year 5/6 key word list. It is expected that children can spell the majority of the words by the time they reach the end of Key Stage 2.
A KS2 Grammar Glossary
Click the pictures below for some wonderful websites for:
English revision:
Maths revision:
Check out these websites with suggested reading books for Key Stage 2/Year 6:
https://schoolreadinglist.co.uk/reading-lists-for-ks2-school-pupils/suggested-reading-list-for-year-6-pupils-ks2-age-10-11/
http://www.suecowley.co.uk/100-books-for-ks2.html
Revision 2020
Fraction booklet = click here
BBC Bitesize click here
Fractions "game" booklet = click here
Revision Websites
Click the links below to access some extremely useful revision websites to support you in your SATs revision learning at home:
BBC Bitesize (new version)
http://www.bbc.co.uk/education/subjects/z826n39
BBC Bitesize (old version)
http://www.bbc.co.uk/bitesize/ks2/maths/
IXL Website:
https://uk.ixl.com/math/year-6
Top Marks
http://www.topmarks.co.uk/maths-games/7-11-years/mental-maths
Maths Made Easy
http://www.mathsmadeeasy.co.uk/ks2mathspapers.htm#curr
We ask that Year 6 are reading for a minimum of 20 minutes each day - this can be your school ZPD reading book or any other time of text - a newspaper, magazine, website article or your own reading book.
This can be independent reading - without reading to an adult - although if possible then please read to an adult at least once a week.
We ask that reading is completed at least five times over the week - Reading Records are checked weekly on a Friday and Book Club will take place on Friday lunch to provide extra opportunities for this in school.
Once you have completed a school reading book with a ZPD sticker, then you can complete the Reading Quiz to gain points on the Accelerated Reader website here:
https://ukhosted60.renlearn.co.uk/2236284/
Wanting some inspiration about what to read?
Check out these websites with suggested books for Key Stage 2/Year 6:
https://schoolreadinglist.co.uk/reading-lists-for-ks2-school-pupils/suggested-reading-list-for-year-6-pupils-ks2-age-10-11/
Make sure you are learning your times tables all the time. You are expected to have rapid recall of all the times table facts up to 12 x 12 by the time you have finished Year 4.
You will be tested weekly on your times tables during our Mental Arithmetic lesson.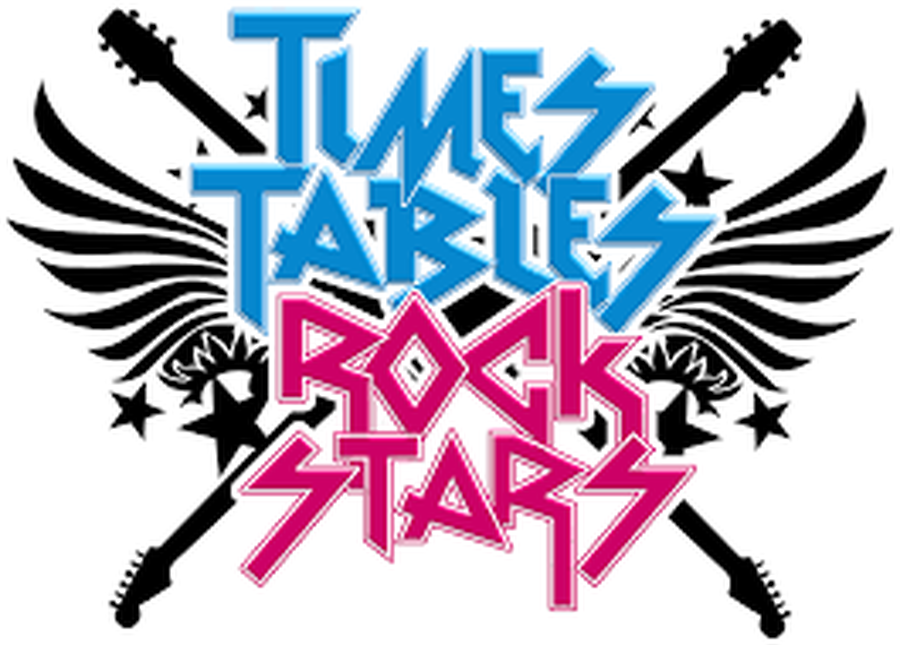 Why not make x table practice fun? Login to Times Table Rockstars to earn coins for getting questions correct. Remember, there are extra rewards for the children who earn the most coins.
There are also some useful games to help you practice by clicking on the grid below:
PE for Year 6 will be on a Tuesday and Thursday afternoon.
It is expected that pupils wear the correct school kit. All earrings need to be removed (due to Derbyshire County Council policy we can no longer provide tape to cover them) plus a bobble be provided to tie back long hair. In colder months, pupils may wish to bring a tracksuit. Please could you also ensure all items of P.E kit are clearly labelled with your child's name. Thank you.
We will keep you up to date with reminders via Class Dojo and ParentHub throughout the year. If you change your number, please let the school office know.
Any parent help is greatly appreciated within school. If you are interested in helping within school or on school trips then please do not hesitate to contact the school office with your up to date details.
Didn't find the information you were looking for on our class webpage? Have some new exciting ideas for our class webpage? Speak to the Year 6 team!
Thank You for visiting us...come back again soon!
Mr Williams, Mrs Ellis and Mr Backhouse